Server Status
play.poisonbox.eu
19 / 500
Top Customer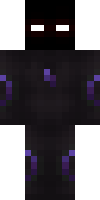 Karenkub01
Paid the most this month.
Recent Payments
Karenkub01

Sunflower Kit Access

robanet69

Sand Kit Access [NEW...

Karenkub01

Sunflower Kit Access

im_better_then_u

Sunflower Kit Access

Karenkub01

CUSTOM Rank [3 Month...

luca_gancea

VIP+ Rank [3 Months]
CUSTOM Rank [3 Month
15.99 EUR
Welcome To
PoisonBox Store
Welcome to our Store - Safe & Fast! If any problem occurs, contact us on our Discord server or in-game.

Refund Policy
Any purchases made on this store are under the strict non-refund policy. In an event of attempts to bypass our refund policy via filling a dispute with PayPal and/or your credit card company, your access to the network and possibly anything related will be revoked.
WARNING
Poisonbox is not in any way affiliated with Minecraft, Mojang AB, and/or Microsoft Corporation. Minecraft is © and trademark Mojang AB.
Packages can change at any time.
Your items will get cleared after every season, EXCEPT THE RANKS.
Example: You have bought VIP+ rank 1 day before Season 9 end, so you will have the same rank in Season X for 3 months too!

SUPPORT:

Discord: https://discord.gg/poisonbox
IP: play.poisonbox.eu
Version: 1.16.5 - 1.20.X
Email: support@poisonbox.eu

Have a nice day from the staff team of PoisonBox!
Refund Policy
All payments are final and non-refundable. Attempting a chargeback or opening a PayPal dispute will result in permanent and irreversible banishment from all of our servers, and other stores.
Privacy Policy
All information that is required on this webstore is not shared with any other third parties and is stored securely. All payments are processed via SSL enabled gateways and ensure that your payment details are secure.